Black Hawk – The Eternal Indian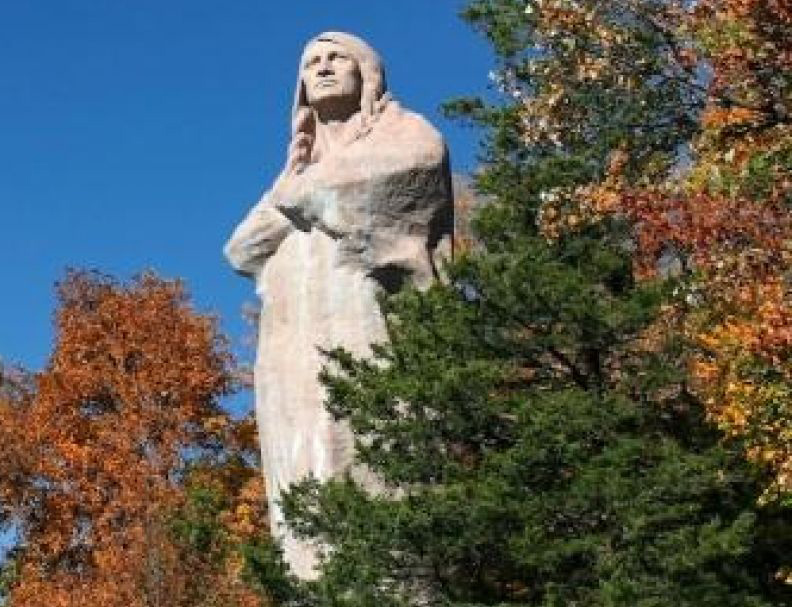 The statue, created by Lorado Taft, stands 125 feet above the Rock River. Black Hawk weighs in at 536,770 pounds and is said to be the second largest concrete monolithic statue in the world.
Lorado Taft, who created the 50-foot statue as a tribute to Native Americans, is said to have thought of the figure one evening as he and other members of the Eagles' Nest colony stood gazing at the view from the bluffs. With the help of John G. Prasuhn, a young sculptor of the Chicago Art Institute, Taft created a figure almost 50 feet tall, including a six-foot base. Reinforced with iron rods, the hollow statue is eight inches to three feet thick. The interior is accessible to park employees through a door at the base.