Katherine Shaw Bethea Hospital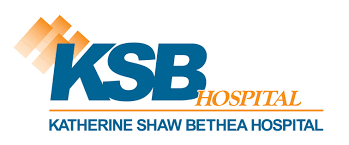 Katherine Shaw Bethea Hospital is a not-for-profit, independent healthcare provider located in Dixon, Illinois. We're known as KSB Hospital, or simply KSB, to our community. We first opened our doors in 1897, when Judge Solomon Bethea gave his entire estate for the creation of a hospital in honor of his late wife Katherine. If you're a history buff and would like to learn more about our interesting past, head over to our Wikipedia entry.
The world has changed in great ways since we got our start, but our mission of serving the healthcare needs of the community has remained constant. In order to fulfill our mission, Katherine Shaw Bethea Hospital has grown and evolved into today's acute care hospital, our regional network of primary care clinics, and a multi-specialty physician group.  Each year we reinvest in technology, facilities, and our employees in order to continue to meet the changing healthcare needs of our hometowns.
As a not-for-profit 501(c)3 organization, KSB relies on the support of generous donors and benefactors. If you'd like to support the health and wellbeing of the community, consider making a donation to Katherine Shaw Bethea Hospital. Your generous donation is tax deductible and will be used to continue our 115+ year effort of serving all those in need.